Here at Viative, we are thrilled to see the recent increase in popularity of CBD, as we are big believers in the benefits of incorporating CBD into your wellness routine. We also believe that with the growing demand there is a greater need than ever for further research and easily-accessible information surrounding this incredible cannabinoid, so more people can enjoy CBD as part of their healthy lifestyle.
This Guide to CBD includes a brief look at what CBD is, as well as ideas for incorporating CBD into your wellness routine, including the different ways of taking CBD, adding CBD to your breakfast, using CBD creams, and using CBD as part of your night-time routine.
What is CBD?
Until fairly recently, very little was known about cannabinoids and the human endocannabinoid system, which makes it an exciting industry to be part of. Now, we know that cannabidiol (CBD) is a compound that is found in the cannabis plant. This compound is extracted, via a variety of extraction methods, and then typically infused with a carrier oil. The most popular carrier, or base, oils include coconut oil, olive oil and hemp seed oil.
CBD oil can be added to a wide range of products, from edibles and skin creams, to eliquids and tinctures. Consumers of CBD are attracted to the substance for a number of reasons.
Incorporating CBD into your daily routine
As CBD comes in many forms, it follows that there are numerous ways of taking CBD and incorporating it into your wellness routine.
Here are 6 different ways that you can take CBD:
Tinctures: Tinctures come in a dropper bottle and are usually quite tasty, customisable, and fast-acting. 
Softgels: Here, CBD comes in capsule form and can be easily included in your supplements arsenal and taken in the morning. 
Coffee and tea: That's right, CBD-infused coffees and teas! Need we say more? 
Haircare: CBD haircare is a little more rare than other forms, but it comes with the added bonus of utilising the benefits of the carriers oils used for the infusion. 
Skincare: Topical application of CBD creams, salves, and balms is another great, simple way to incorporate CBD into your wellness routine. 
Edibles: One of the most common CBD edibles is gummy sweets, great for those with a sweet-tooth! 
Now you have an idea of the different forms that CBD comes in, the rest of this article will provide a few suggestions for when to take your CBD throughout the day.
CBD for breakfast?
Yes please! More than ever, people are consuming CBD as part of their healthy breakfast. If you would like to introduce CBD into your morning wellness routine, why not try a delicious cup of CBD-infused coffee or tea in the morning? Alternatively, you could try keeping some softgels next to your toothbrush so you remember to take one every morning, or you could try adding a few drops of a high-quality CBD oil into your morning cereal!
Afternoon CBD top-ups: Topical CBD and edibles
After your CBD breakfast, you might want to experiment with a variety of methods for taking CBD throughout the day. Topical CBD, such as CBD creams, salves, and balms, is an excellent way to do this, as these can be applied directly to your skin and absorbed that way. The added bonus here is that leading manufacturers use high-quality ingredients that you can also benefit from; for instance, if you find that your hands dry out throughout the day, why not try carrying a pot of CBD cream in your bag that you can whip out at your convenience?
If using creams isn't really up your street, you might want to get your afternoon CBD top-up from a delicious edible treat. After you've had a healthy lunch, why not treat yourself to a tasty CBD gummy?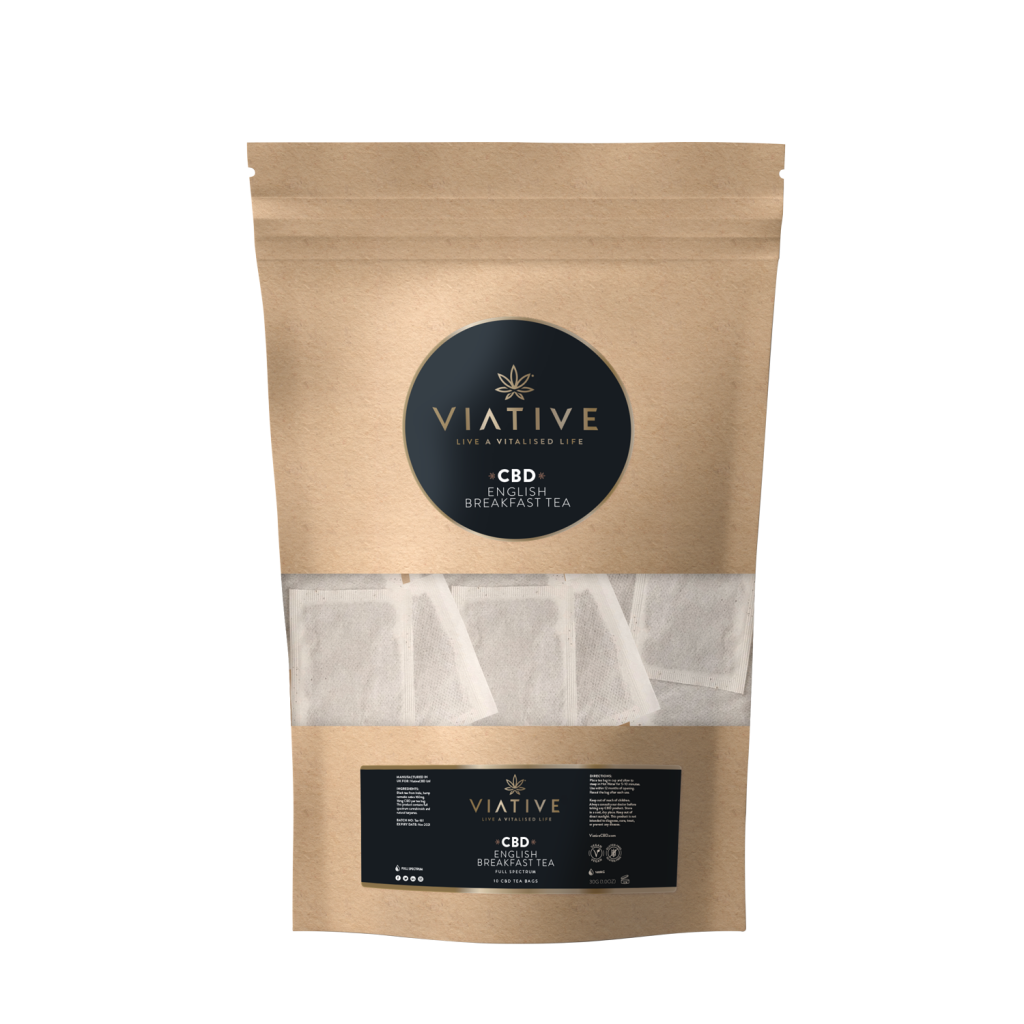 CBD and sleep
After a long hard day, there's nothing better than adding CBD to your night-time routine to help promote a good night's sleep. After all, no-one likes a restless night; most of us know that a bad night's sleep can really throw us off the following day.
Many CBD consumers have positive experiences with incorporating CBD into their sleep routine as an effective, non-addictive, natural sleeping aid. With the staggering number of people in the UK being prescribed addictive sleeping tablets and painkillers (every 1 in 4, according to the NHS website) the need for healthy alternatives has never been so urgent.
Research into the potential effects of CBD on sleep still requires further funding and exploration; however, it remains to be the case that many CBD consumers find themselves compelled to share their positive experiences of using CBD as an alternative therapeutic sleeping aid.
You could try dropping a few drops of a CBD tincture under your tongue before you want to go to bed, or you could try a calming cup of CBD-infused chamomile tea.
Live a vitalised life!
When it comes to your own CBD journey, it is important you always check the labels of the products you buy to ensure they are high-quality and don't contain any nasties. At Viative, quality is our top priority.
All our products are rigorously tested and checked to ensure they are compliant with UK laws and regulations, as well as being the very best products possible for our wonderful customer base.
If you enjoyed reading our Guide to CBD as Part of Your Wellness Routine , check out our other blogs here.